Our preaching team here at Union offers a dynamic, grace-filled, and encouraging message. We have a pastoral team that brings the Word in many diverse methods of delivery.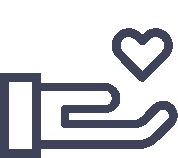 "Each of you should give what you have decided in your heart to give, not reluctantly or under compulsion, for God loves a cheerful giver."
2 Cor 9:7
Sunday Mornings
8:30AM & 9:45AM - Traditional Worship
in Millennium Church
11:00 AM Contemporary Worship
in Millennium Church
(We offer a staffed nursery and a nursery in our church lobby for parents during the worship service)
​
Wednesday Nights
3:30 PM-6:00 PM - Kids (Pre-5th Gr)
meet in The Base
6:00 PM - CrossTalk
in Millennium Church
Youth meet in the Rock
(Our staffed nursery is offered as well).
​